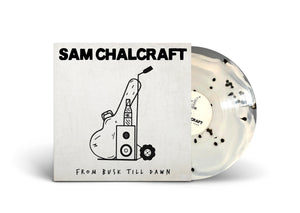 1. Atone
2. Making Friends with The Bogeyman
3. Last Stop Pluto
4. Jeff
5. From Busk till Dawn
6. Analysand
7. Lucy
8. Queen of Clubs
9. I Don't Have A Lot of Sympathy Left
10. Wonky Town
Released on One Week Records (US) and SBÄM Records (EU). Recorded, mixed and produced by Joey Cape at Bertrand's Tea Pot, Los Angeles, California.
Mastered by Chris Fogal at Black in Bluhm, Denver, Colorado.

- Rainbow Splatter Version (125) Available!
- Dalmatian Splatter Version (125) Sold Out!