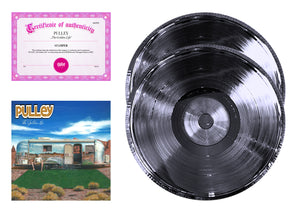 Includes 2 stampers A+B and certificate. This stamper-set is limited to 1.

The certificate attests the authenticity of this stamper, it's exclusivity and it's uniqueness. PULLEY "The Golden Life" was released/produced by SBÄM Records/Packaged Sounds in 2022.

1. Repeat Offender
2. Lonely
3. Wake Up
4. Two Winds
5. Align The Planets
6. Northbound
7. Sad Song
8. Golden Life
9. Frances
10. Dust Off The Dreams
11. Transmigration
12. California

PS: The stamper-set is only a souvenir and does not allow the reproduction of the album!!!